As I am a shop-a-holic on Etsy! I truly love all the unique items that you can find and all the wonderful shops! But most of all I love the wonderful people that truly make Etsy a wonderful place. I am so grateful to have met many shop owners so I started a wonderful team called Team Serenity. I am very proud of our team and its members. Every other month I have decided to feature one of these lucky shops here.
The December Featured Shop is...............................
* Let's get to know a little more about Anna and her wonderful shop*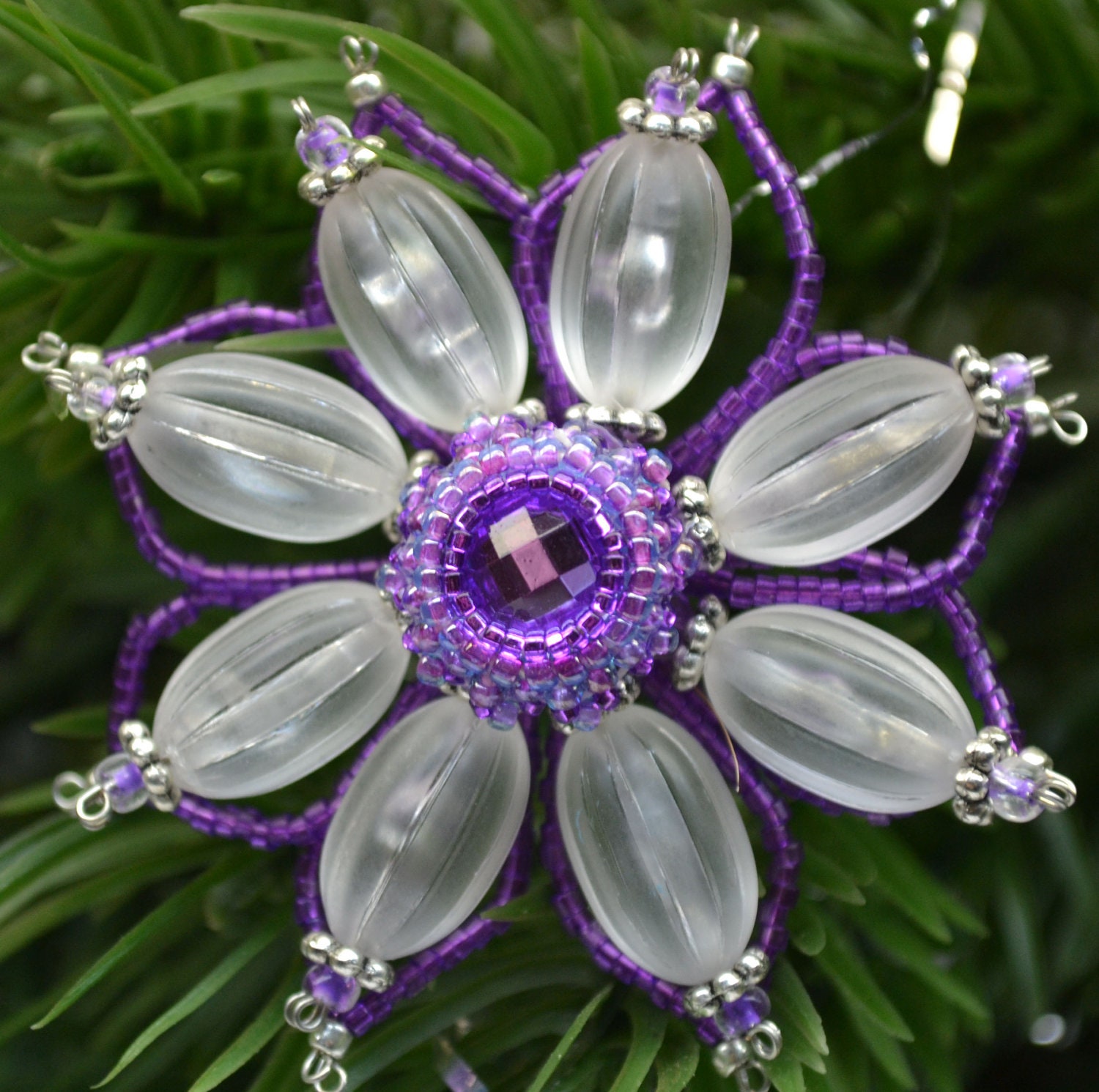 How long have you been here on Etsy?
My original shop I opened in Jan, 2011, then decided to open a new shop in July 2012 with a new shop name Beads to Blooms. So perfect for my lovely beaded flower accessories/ornaments and my photography.
What inspired you to start your business?
Hard to say when my business officially started. I've had so many ideas that have evolved over time. I would say started in 2011 when I opened my first shop to sell our quilts that my mother and I had made over the years. Then in addition to my quilt making I inherited my grandmother's satin ball ornament supplies she had collected for over 30 years. I tried carrying on the tradition but within 1 season I was more inspired by jewelry making, then shortly after my now beaded flower accessories/ornaments.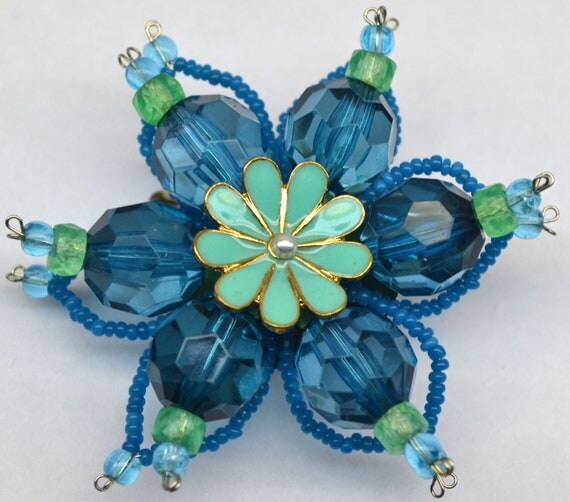 Is there anything you would like to share with us or some advice for people just getting started on Etsy?
A huge help getting started on Etsy is finding some great teams to be involved with. I've been in so many that help motivate each other, chat, share ideas, even some great trade teams. Even hearting, faving, and sharing other Etsians shops goes a long ways. I've had several sales just because someone saw my item in their newsfeed. Even Facebook, Pinterest, Wanelo, Twitter etc, helps with exposure.
Has Etsy met all your expectations?
Etsy has been continuing to grow and add new ideas to help fellow shops. Like now gift cards, bridal sections, new categories in listings. But the one thing that falls short is finding the right views. Almost all my views come from teams I am or friends of theirs. I continue to change, edit, update my listings and still feel I fall short. This in turn hurts my potential sales, but it is a saturated market and just have to find that perfect "niche."
Are you part-time or full-time on Etsy?
I am part-time on Etsy, but some days feels like full time when I spend hours adding my new wonderful creations and chatting with fellow team members. In the soon future I would love to be full time. I just admire the support of the Etsy community and love being part of it.
What are your future goals for your shop?
My goals for my shop are more exposure and more sales plus to continue to grow with the Etsy community.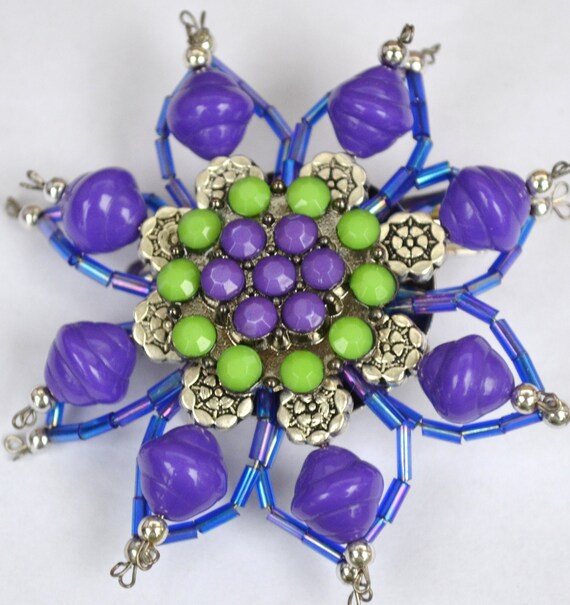 Please include any networking links(blog,facebook, etc.)
Please check out Anna's wonderful Etsy shop and Facebook page!
I would like to thank Anna for her time

.